What is Indian Head Massage?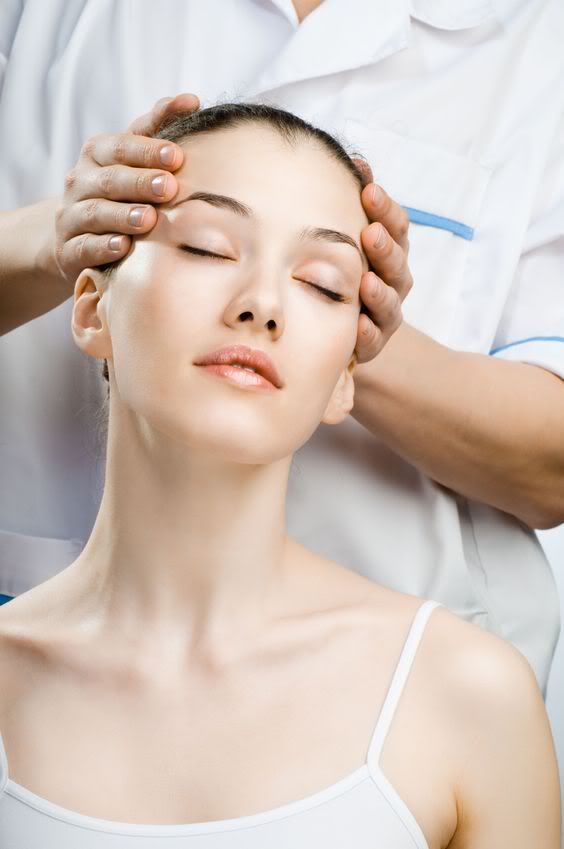 Indian Head Massage has evolved from traditional Ayurveda techniques which have been practised in Indian families for thousands of years. This has been developed into a modern day holistic treatment working on the head, neck and shoulder area to bring balance and harmony to the whole person.
What are the benefits of Indian Head Massage?

Benefits of Indian Head Massage may include improved circulation to head, neck and shoulders, relaxation of tense muscles, stimulates release of endorphins so helps to lift mood, increased supply of oxygen and nutrients to head/brain, release of stagnant energy and restored energy flow/levels, helps bring about balance to mind body and soul.

What happens during an appointment?
Prior to a treatment a consultation is carried out. You will then be made comfortable in a chair, there is no need to undress for this treatment, and a range of massage techniques will be used over the shoulder, neck and head area. At the end of the session you will be given a glass of water, home care advice and time to come round before leaving to get on with the rest of your day.
What are the origins of Indian Head Massage?
Ayurveda (a Sanskrit word mean 'science of life and longevity') is India's oldest recorded healing system with texts dating back nearly 4000 years. It aims to bring about good health though a balanced body, mind and spirit, which is achieved through the use of massage, diet, herbs, cleansing, yoga, meditation and exercise. Massage forms the central part of this and Indian families use massage on a daily basis, for relaxation and promotion of good health and also to enjoy the stress relieving benefits of touch. Even young children are taught to give a head massage so that each family member can both give and receive this beneficial form of massage.
Over the centuries the benefits of massage, in particular to the scalp, in relieving stress and tension have long been recognised. Here, in the West, this traditional scalp massage used in India has been combined with Swedish massage techniques and developed into a treatment for scalp, face, neck, shoulders and upper arms, which is generally known as Indian Head Massage due to its origins.

For a deeply relaxing experience why not combine Indian Head Massage with a Thai Foot Massage for 90 minutes of pure indulgence.